Faculty and Staff Volunteer at Regional Food Bank of Oklahoma
During faculty orientation week, Casady's faculty and staff traditionally participate in a community service event. Past years' visits to the Regional Food Bank of Oklahoma have been so rewarding that they again spent time at the Food Bank where they packed 41,517 pounds of food, which equates to 34,598 meals.
"Casady's mission is to develop excellence, confidence, and integrity in students and prepare them with the skills and knowledge that serve as the foundation for success," said Nathan Sheldon, Casady's Head of School. "We, as the faculty and staff, want to set an example for our students and show them that we too live Casady School's mission to the fullest. This is the fourth year for us to partner with the Food Bank for our in-service day, and Casady's faculty and staff know their contribution of time has a direct impact on citizens in the city and the state."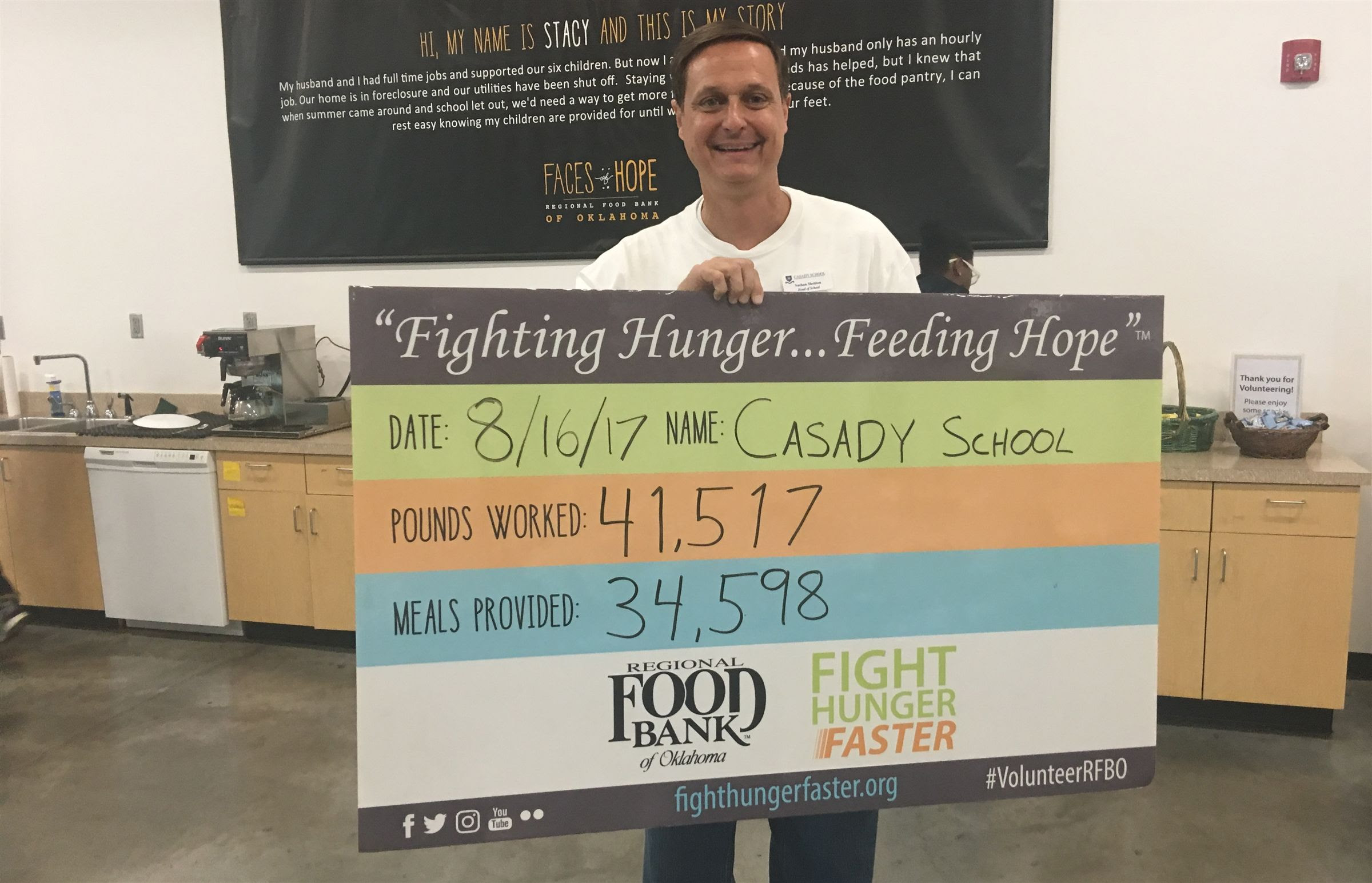 C
asady's team wore t-shirts that stated "Casady School Cares" and packed black beans, corn, packages for the Food for Kids program, and various other produce. Casady School is proud to give back our community and work together to grow and give.
"We believe strongly in our community and city, and when you realize one in six people are hungry in our community this felt like the right place for us to spend our time volunteering for such a wonderful organization as the Food Bank," Mr. Sheldon said.