"Let us all work together to help all human beings achieve dignity and equality; to build a greener planet; and to make sure no one is left behind." —

UN Secretary-General, Ban Ki-moon
Happy #PeaceDay! We wish you a wonderful day whoever you are with on this remarkable occasion. Please do not forget to let us know what you are doing. Whatever you are doing, you are part of the greatest gathering of people in the name of peace the world has ever seen and long may it continue!
This is a short update to let you know our plans for the day.
PEACE DAY BROADCAST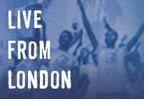 Wherever you are in the world you can now watch our global broadcast on Facebook Live, featuring peacemakers from around the world; humanitarian organisations, business leaders, musicians, dancers, faith leaders, actors and many more. This unique broadcast will reach every corner of the globe; each speaker united by a hope for lasting peace.
Tune in
here
and please share with your friends and families.
PEACE DAY SONG - "I WISH"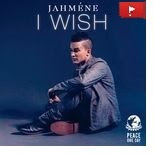 Be sure to tune in for an exclusive LIVE performance of the powerful ballad, 'I Wish' by Jahméne. This song from his forthcoming album, 'Unfathomable Phantasmagoria' is a powerful soundtrack to the day and you can tune in
here
at 20:35 BST.
The song can also be downloaded here.

PEACE DAY BENEFIT AUCTION

Live today (from 15:00 GMT +1) is our 2016 benefit auction presented by Jude Law and Jake Chapman, featuring artworks from Damien Hirst, Sir Antony Gormley and Harland Miller, amongst others. The online auction runs for two weeks and bidding will close on

Wednesday 5th October at 17:00 BST

. To bid on the items and to be in with a chance of owning an artwork from one of the world's leading contemporary artists please go to the Peace One Day auction page on Paddle 8 from 15:00 today: http://paddle8.com/auction/peace-one-day.


Of particular interest is The Chapman Brothers submission. They are offering a 'mystery prize' and will create an artwork to the value of the highest bid – a unique opportunity for collectors.




Please share as widely as possible with friends, family and colleagues as well via your social channels.




It is our hope that today will be the greatest gathering of peacemakers this world has ever known. In every continent, country and community, people are coming together in the hope of lasting peace. Your actions will give volume, clarity and scale to this global movement, so whatever you do today, do it in the name of peace and together we will be one step closer to peace one day.




In Peace,


Jeremy Gilley


Founder, Peace One Day
Casady Peace Week 2016
"11 Days of Global Unity" September 11-21
UNIFYING BACKGROUNDS WITH EMPOWERING EVERYDAY KINDNESS
Find peace within your hearts and share it with the community!
Casady Peace Week Activities
Wednesday, September 21:
Peace Walk. Chapel Pinwheel Blessing/Planting (6;30-7:50 am)
6:00 am Planting Pinwheels for Peace at Peace Sign in front of chapel
6:30 am Meditative Silent Peace Walk around the lake or Blue Labyrinth by Butterfly Garden
7:00 am Early Morning Eucharist and Breakfast
7:50 am Blessing of Peace Sign
8:00 am Casady Orchestra Performs for Peace Day
9: 45 am MD Chapel:
Hearts and Hands of Peace Planting around Thinking Man Statue and picture. International Club makes presentation about What is Peace Day and promotes a moment of silence during chapel.
2:45 pm LD Chapel:
Peace Hands Blessing. Picture around the Peace Sign. Peace Song perform by MD Choir
-10:45 last Friday,9/16/2016 PD Celebrated Peace Day last Friday at their Chapel service time. The children sang: "Peace is for you, is for me, is for us." Parents attended the Peace Chapel Service. Father Charles Blizzard officiated.
Saturday, September 24: #Oklah
oma Standard at Oklahoma National Memorial and Museum 10:30-1:00
10:30-11:00
Outdoor Symbolic Memorial Tour with National Park Ranger
11:00-12:00

Museum Tour/Patrick will guide the students and emphasize the Oklahoma Standard.
12:00-12:30 First Person Presentation with Survivor Derek Smithee
12:30-1:00 Lunch catered by
Jimmy John's. Their number is 235.8800. (need to RSVP)
1:00-2:00 Walk to Myriad Gardens. Check the Turkish Festival. Help distribute pinwheels for silent walk
2:00-3:00 United Nations Silent Peace Walk Speakers and Walk
After the Walk volunteers are welcome to enjoy the Turkish Festival at will. Bring money to taste their amazing food.
Saturday, September 24:
OKC Peace Walk at Myriad Gardens 2:00-3:00 @ Turkish Festival
Sunday, September 25:
Oklahoma Conference of Churches, Interfaith Youth Tour (1:00-5:30)
$15.
Pre-registration required. Fee of $15 per person helps defray the costs of transportation. Contact OCC with questions at 405-525-2928.
HERE
.
Tour stops are:
1) East Sixth Street Christian Church, 1139 NE 6th St., OKC 73117,
2) Masjid Mu'min Mosque, 1322 NE 23rd St., OKC 73111, 3
) Vien-Giac Buddhist Temple, 5101 NE 36th St., OKC 73121
Don't Miss! F
irst OKC Peace Walk
2:00 PM @
Myriad Gardens
YAC Peace Team 2015 walking the Casady Blue Labyrinth by Butterfly Garden
Contact Mrs. Clay (
clayc@casady.org
, 405-520-1325) in Harper Wing for more details.
Thank you to all who participated in the 11 Days of Global Unity, Peace Week 2016
Upper Division Peace Week Schedule

Unifying Backgrounds With Empowering Everyday kindness

Participating in the Community to Improve Lives






Interfaith Alliance




MD International Club showed "The Declaration of Interdependence








Oklahoma Green School Program




MD International Club showed Morgan Freeman's Our Future





Oklahoma National Memorial and Museum




Sage Dining Team



MD International Club showed Sage Dinning







Oklahoma National Memorial and Museum, Oklahoma Standard








Peace Silhouettes @ Student Center





Blue Labyrinth by Butterfly Garden Opens

Pour Kindness on Firefighters







Lights Off




Pour Kindness on our Grounds Crew. Thank you, Mr. Mark Coate, for Labyrinth and Peace Sig

n




Hope Trunk

Reflective Resilience

Pour Kindness on Sage Team

Come and Read with Me Program Books For School in New Orleans






-Peace One Day Screening @ Wing












-YAC Peace team at Upper Division Chapel

9/10/2016 SERVICE OPPORTUNITIES

9:00- 12:00

Out of Darkness Walk @ Lake Hefner

8:00-9:00

Connecting Steps Through Rhythm @ International Dance Studio











6:00 am Pinwheels and Pieces of Peace Planting

Peace Walk Around the Lake

Pinwheels, Pieces of Peace Blessing after Early Morning Eucharist and Breakfast . Picture around the Peace Sign
















- Officer Dang, Oklahoma County Sheriff

Casady Choir




MD International Club showed, Malala's 5 minute acceptance speech of the Nobel Prize of Peace

Casady Orchestra

MD Chapel: Hearts and Hands of Peace Planting around Thinking Man Statue and picture




LD Chapel: Peace Hands Blessing. Picture around the Peace Sign




PD Chapel on 9/16: Song "Peace is for you, is for me,is for us"



Activities





A Talking Picture Screening, Activities, Miller 4









-United Nations Global Goals for Sustainable Development

7:00 am Pour Kindness on Village Police

Come and Read with me Book Collection for a School in New Orleans





Pour Kindness on Casady Choir

Pour Kindness on Casady Orchestra





Pour Kindness on Peace Volunteers




Service Opportunities

Saturday 9/17




9:00-4:00

Day of Kids at Boys and Girls Club

Sunday 9/18




3:00-5:00

United Nations Global Goals for Sustainable Development and Peace One Day Screening at Wing




#Oklahoma Standard Ambassadors Training @ Oklahoma City National Memorial and Museum

OKC Peace Walk at Myriad Gardens
This Saturday

September 24th

,




We invite you all

to taste and shop delicious

home-made Turkish food

Baklava

will be served all day long.

Turkish tea and coffee

..

Turkish delight (lokum) Ebru (water marbling), China Ceramic

and

Turkish Calligraphy

booths!







Traditional

Turkish music and folk dance,

Whirling

Dervish, and

performers

from

different

cultures on our World Experience Stage. Home-made bazaar

, craft booths, and vendors.Turkish

jewelry

,

and traditional

ceramics

..




Meet OKC Thunder

's

Enes Kanter!







Don't miss the chance to

meet him

and get an autographed

poster!




The Turkish Festival is hosting a

special event!

Peace Walk

honoring the International Day of Peace







Please join us at

Myriad Botanical Gardens

on Saturday

,

September 24, 2016 from 2:00-2:45 p.m.

on the north side of the Great Lawn.

This event is free, family-friendly, and open to the public.

Please share the invitation and bring your friends!

This will be a silent march accompanied by drums and Native American Flute courtesy of

Steve McLinn

and

Albert Gray Eagle.




Speakers Before the walk

Aamr Hasanjee

, CAIR & UCO's Muslim Students Association

Maureen Heffernan, Myriad Botanical Gardens CEO

Kuaybe Basturk, The Dialogue Institute Southwest CEO - Oklahoma City Branch

Sinead Maguina, President, United Nations Association of Oklahoma City