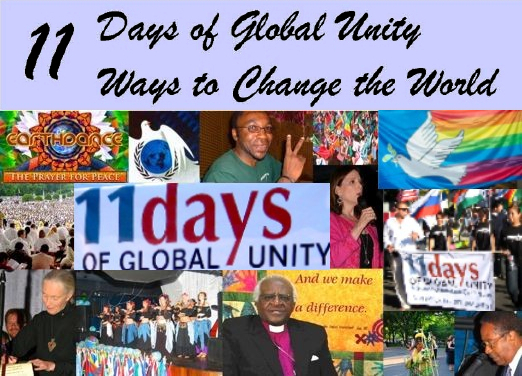 http://wetheworld.org/images/11Themes.jpg

Who are the members of the YAC Peace Week Planning Team?
TBD after first meeting in May, the list below are people who have been involved in this project in the past or are part of the YAC and YLOKCasady leadership. The Casady Peace Week will be the first project of the year for Casady YAC. The week's teen facilitator, project chair is Mason T.
Adults:
From every division at Casady School:
Carmen C. Mrs. France, Mrs. Sharp, Mrs. Thompson, Mrs. Pardue, Mrs Beckram, Miss Kruse, Mrs. Jew, Mrs. Morgan Consultant: Mrs. Pat Czerwinski, Mr. Moore, Mrs. Nielsen, Father Blizzard, Father Youmans, Mrs. Lynn Robertson, Mr. Andy Dema
OKC Community: International Day of Peace @ OCU-The Masts, UN: Bill Bryant, Respect Diversity Foundation: Joan Korenblit, OCU: Dr. Reinheart, Interfaith Alliance: Dr. Rubinstein, Dr. Noel Jacobs,OCC: Dr. William Tabernee
Teens
Seniors: Grace, Cathy, Miranda, Johnny, Erik
Juniors: Safra and Mariam,
Mallory and Gabrielle (Day for Kids at Boys and Girls Club)
Sophomores: Mason T (Peace Week Project Chair)
Freshmen: ?

Possible connections to Clubs: YAC, Environmental Club, STUCO, YLOKC, French Club, Chinese Club, MD International and Service Club, Art club, Casady orchestra and choir, Science Olympiad, Boys and Girls Club at Memorial Park, Casady After School Care, Casady Summer By the Lake, Films Club
Theme & WHY
PEACE WEEK: Theme(s) for voting:
Oneness with Diversity
GOING
Beyond Co-existence
Why!
Unifying different backgrounds into one community.
WHAT and HOW?
Forthcoming after full planning teams meet to finalize calendars with activities that have measurable outcomes and are connected to the WHY and the UN sustainable goals