Peace Week (11 Days of Global Unity, 9/11-9/21 International Day of Peace) Team 2015 seeks new members.

Join:
Johnny L., Grace P.
Isabelle S, Gabrielle M., and Cathy Z.
Contact Mrs. Clay or Johnny L'17 if interested.
The first Peace Week 2015 Team meeting will be Wednesday, May, 20 at 3:30 @ the Wing. Facilitator: Johnny L'17
Walter Mosley's Food for thought
I cannot be free while my neighbor is wearing chains.

I cannot know happiness while others are forced to live in despair.

I cannot know health if plague and famine thrive outside my door.

I cannot expect to know peace if war rides forward under my flag and with my consent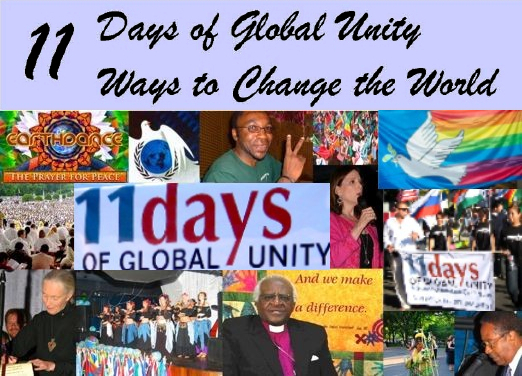 FROM "I" TO
May 21, 2015

| Volume 22, No. 20



Spend the Summer Finding Your Voice, Taking Action, and Making an Impact!


As we celebrate the unofficial start of summer this weekend in the United States, we share 15 ideas from our partners to make it a Summer of Service. We'll keep adding opportunities all summer at

www.YSA.org/summer





NEWS FROM THE FIELD: SUMMER OF SERVICE IDEAS
Deadline:

June 10
Do you have a passion for helping kids? Have you worked hard to improve the lives of your peers or younger children, and now want to do more? Apply for the National Child Awareness Month (NCAM) Youth Ambassador Program, a year-long program for young leaders ages 16-22 to create change around issues facing youth today. Fifty-one NCAM Youth Ambassadors will be selected - one per state + DC. Ambassadors receive a $1,000 grant, an all-expense paid, three-day leadership training in September 2015 in Washington, DC, and ongoing training and networking opportunities. Apply at
www.YSA.org/ncam
Each week, YSA honors a young person who has found their voice, taken action, and made an impact on an issue important to them and to their community. Winners receive a certificate and award letter, and are featured on YSA.org, on social media, and in the Youth Service Briefing. All youth ages 5-25 anywhere in the world are eligible.
www.YSA.org/eyh_nomination

19 - Miami, Florida
Meet Jonathan Wynn. He founded 60 Minutes of Art in 2013 to take the visual and performing arts into inner city neighborhoods as an opportunity for children ages 5-13 to express themselves positively. Wynn came up with the idea when he was a sophomore in high school while experiencing homelessness and living in a car with his family. He began drawing and it helped him to feel positive about his situation. He knew that he wanted to give other young people struggling with difficult situations the same outlet to improve their outlook on life.
...»