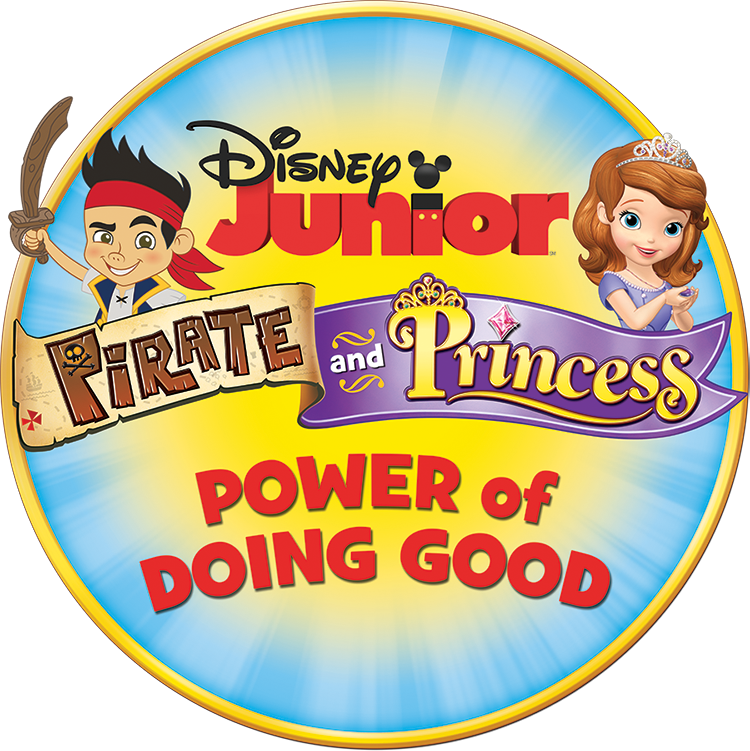 YSA (Youth Service America) and Disney Junior's Pirate and Princess are coming together this summer to introduce the "power of doing good" to kids ages 2-7 (and to everyone ages 2-7 at heart!)
Pirate and Princess: Power of Doing Good,' a campaign to introduce kids age 2-7 to the value of doing good, including caring for nature and animals and helping others, will begin Thursday, July 17 in Philadelphia before carrying on to Washington D.C., New York, Chicago, Houston, San Francisco and Los Angeles.
Designed for kids and families, the tour is sponsored by Disney Junior, ASPCA, Youth Service America (YSA), National Wildlife Federation, and First Book.
Parents can download free activities and educational materials, including a Family Service Guide: Volunteering Tips for Parents of Young Children and YSA's Families in Action toolkit. Families are then encouraged to make a pledge of service within their community and post about it on Twitter and Facebook throughout the summer using the hashtag #PowerOfDoingGood. Join in the adventure at:
www.ysa.org/pirate_and_princess
Parents can also visit
DisneyJunior.com/powerofdoinggood
to download free activities inspired by the event and educational materials, including 'Get Out & Get Moving' nature guide.
Disney Junior's "Pirate and Princess: Power of Doing Good" tour is part of Disney's Summer of Service. The 2014 Service of Summer Awards, in collaboration with Disney Friends for Change, is an initiative that inspires kids and their families to make a lasting, positive change by helping people, communities, and the planet. Winners receive a $1,000 award to assist them in continuing their good work. To learn how you can apply for a Summer of Service award visit
www.YSA.org/beinspired