Ready to lead community change?
If you're a teen or young adult ready to lead community change, the National Child Awareness Month (NCAM) Youth Ambassador
Program is a chance to take your leadership to the next level. The program offers funding, training, and ongoing guidance to develop high-impact community service projects and social change initiatives. The early application deadline is

May 19, 2014

.
Who are we looking for?
NCAM Youth Ambassadors are young people, ages 16-22, who have a passion for creating community change. Fifty-one NCAM Youth Ambassadors will be selected - one per state plus the District of Columbia - creating a powerful network of young people raising their collective voice in service to others.
What are the benefits?
An all-expenses-paid leadership training on Capitol Hill in Washington, D.C. (

September 16-18, 2014

)
A $1,000 grant to support a service initiative of his or her choosing

Ongoing training and mobilization resources

A platform to develop community change and service initiatives
Know someone who would be perfect for this program?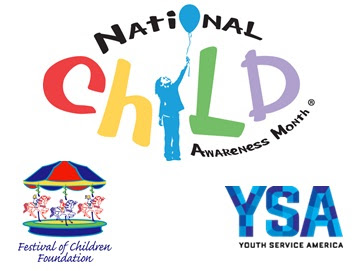 The National Child Awareness Month Youth Ambassador Program is a project of
YSA (Youth Service America) and Festival of Children Foundation.
YAC Bandaid Drive:

YAC will have a bandaid drive. Bins will be put up in each building. The class collecting the most "kid friendly bandaids" will get an extra off campus.The bandaids will go to Children's Hospital so kids can choose their own fun bandaids when given shots and other hospital procedures.
T

he Youth LEAD OKC Planning Committee Teens

-Iletze (Putnam City West High School), Dane (Douglas High School) Anaya, Yogaish (Casady High School YAC -Youth in Action the Community-) facilitated a screening and dialog of the documentary LA COSECHA
What: Hosting a thought provoking teen documentary The Harvest/La Cosecha
When: Friday, April 18, 2014; 7pm - 9pm
Where: Douglass High School Auditorium; 900 N Martin Luther King Ave, OKC 73117
Cost : FREE.
Donations welcome for operating Youth LEAD OKC expenses
Annual SOW LOVE Garage Sale for Zambia Garden School
Abigail and her

Sow Love

friends

will be

holding their annual Garage Sale May 16-17

th

to raise support for

the

schools they (with the help of so many of you) were able to help build in the slums of Lusaka,

Zambia…one of the

poorest

countries in Africa!

All funds raised go directly towards salaries for the teachers at Garden School. The difference these schools are making in the lives of "the least of these" is absolutely incredible!
http://sowlovezambia.com/posts/the-garden-school/
If you have items that you could donate, they would be most grateful! …they need everything and anything! Please keep them in mind as you do your

Spring cleaning

and together (hopefully once again!) our unused stuff will be the catalyst to literally change kids' lives halfway around the world!
The

Sow Love

team will be out

picking up items on the dates below:
·
April 27,
May 3, and
May 10
·
MAY 16-17th

GARAGE SALE!!!
Items can also be dropped off on our porch

anytime

…if you

leave your email address we would be happy to send you a tax donation receipt. Address is 1903 Bedford Dr, OKC 73116. Or they are

happy to make

special arrangements for

pickups

at your convenience.
Casady Saint Baldrick's Team fundraisers for pediatric cancer research on Global Youth Service Day, April 13, 2014
The team composed by Dr. Lewchuk and his son Dylan, Father Blizzard, Mr. Bush, Braeden Moss and his little sister Kayle (Biggest Fundraiser), Mr. Staats, Mr. Crofton and more raised $1,190 for pediatric cancer research. Great job team!
See details at http://www.stbaldricks.org/teams/mypage/91494/2014
Monthly Dinners at Children's Hospital: April Dinner
Thank you to Abby G. for photos