Youth LEAD OKC IS

Peace

Unity

Informing the next generation

Understanding our own community

Identifying who you are

Against racism, segregation and clicks

Equality, compassion, open minded

Stop bullying

Kindness, thoughtfulness, being helpful

Stop Hunger

Uniting kindness

Flowers

Supports love and grows

Provides oxygen and life, creates habitats

A rock

Stability

Public Speaking/ Confidence

Engaging across differences

Diversity

Encouraging

Learn about other religions

Communication

More people have the same goals

The needs in our community

Diverse

Engaging

Facilitate

Leadership

Catholic, Christian, Hindu, Jewish, Muslim

Jewish, Christian, Muslim, Methodist, Athiesm

Culture is the foundation of the group

Muslim, Catholic, Christian, Hindu, non-believers, Jewish, White, Hispanic

Catholic, Jewish, Atheist, Christian, Islamic

Cultural Diversity

Skittles, cookies, Take-out

Chinese, pizza, and tacos

YL Training day

Getting to know people

Cookies, tacos

Training with Tabitha

Playing games

To grow and make a difference

A group that actually helps the community come together







Holding events
Dena Drabek, Vice President of Communications
YMCA OF GREATER OKLAHOMA CITY
D
405 297 7770 M 405 590 5889
YMCA, Local Partners to Launch Youth LEAD Diversity Program
OKLAHOMA CITY
(April 17, 2013) – Metro teens will soon have to opportunity to address local and global challenges through an organization called Youth LEAD (Leaders Engaging Across Differences). The diversity education and cultural competency program was established in Sharon, Mass. and will be launched locally as a community collaboration among the YMCA OF GREATER OKLAHOMA CITY, Casady School Service Learning, Mercy School Institute, The Respect Diversity Foundation and the Council on American Islamic Relations.
"Youth LEAD brings a unique cultural competency program to our community. This youth led initiative empowers teens to communicate effectively about diverse and often difficult topics. The teens use their skills to discuss highly charged issues and foster friendships across differences as they implement service learning projects", said Shannon Presti, Director of Teen Leadership Initiatives for the YMCA OF GREATER OKLAHOMA CITY.
Youth LEAD founders will train about 25 adult advisors and
a diverse group of area high school students to reflect upon their values and beliefs, connect with others across differences and act together to address local and global change during a weekend retreat April 19-21st at Casady School.
Moving forward, Youth LEAD communities will use the skills they are taught in the program to inspire and mobilize youth leaders to transform fear, mistrust and polarization into social cohesion and collaborative problem-solving.
The nonprofit organization, established in 2004, has seen much success, according to Youth LEAD Executive Director Janet Penn, including being featured as one of two promising U.S. youth practices in a major study by Harvard's Pluralism Project.
The study documents the growth of interfaith initiatives across the country and considers the implications of America's multi-religious reality for citizenship and leadership today and in the future.
"The Pluralism Project recognized Youth LEAD because of its authentic, youth-leadership model (rather than just talking, they actually plan and facilitate complex events) and their multi-year trainings that give teens critical 21stcentury skills," Penn said. "Unlike many programs or peace camps that bring youth together for one encounter, Youth LEADers spend several years together, running their own meetings and community service projects."
The launch of Youth LEAD in Oklahoma City will be the first step in making it a national program. There is no cost for students or schools to participate in Youth LEAD. Students must commit to monthly meetings and a few weekend trainings per year. For more information on Youth LEAD, contact the Y's Director of Teen Leadership Initiatives, Shannon Presti at 405 297 7728 or spresti@ymcaokc.org.
The Y
The Y is one of the nation's leading nonprofits strengthening communities through youth development, healthy living and social responsibility. Across the Oklahoma City Metro, 12 Ys engage 151,000 men, women and children – regardless of age, income or background – to nurture the potential of children and teens, improve the nation's health and well-being, and provide opportunities to give back and support neighbors. Anchored in more than 10,000 communities across the country, the Y has the long-standing relationships and physical presence not just to promise, but to deliver, lasting personal and social change. ymcaokc.org.
About Youth LEAD:

Youth LEAD, Inc., (YL) was founded in 2004 to inspire and motivate youth to reflect upon their values and beliefs, connectwith others across differences, and act together to address local and global challenges. YL's Community Initiative trains high school students to reach across religious, ethnic, and racial divides to increase understanding and to turn fear of differences into hope and positive action. YL recently inaugurated ULEAD (University Leaders Engaging Across Differences) to give college students the skills to transform heated rhetoric to nuanced understanding.


Want to know more, contact clayc@casady.org, 405-520-1325
Applications for the school year 2014-2015 available soon
From the Desk of Tabitha
Youth LEAD ONLINE Trainer
I am thrilled to be here in Oklahoma City for the first time. There is truly nothing I love more than a chance to explore a new part of the world and I hope to be back many times after this to watch Youth LEAD OKC grow.
So a little history . . . Youth LEAD (Youth Leaders engaging across differences) started about 12 years ago as Interfaith Action.
An important organization, called ADL (Anti-Defamation League) wondered (all great things start with wonder) what would it be like to do interfaith work in a small very diverse suburb. Sharon, MA (where Youth LEAD is based) has

nine churches, seven synagogues, houses the Islamic Center of New England, more than 160 Hindu families, as well as a growing number of scientologists, Bahia, Jain, Buddhist, Christian Science families and more.

). It is an extraordinarily diverse population for a suburb.
The adults in charge of this experiment quickly learned that the best way to try something new, and have it be successful, is by pairing the experience of those over 18 with the energy, enthusiasm and passion of those under 18. So that's how we got started.
April 2013, First Youth LEAD OKC Training @ Casady School Wing
Two years ago we changed our name to Youth LEAD. It became clear that our program could be used to open up discussion around all forms of identity – not just faith. We also began supporting amazing youth and adults around the country to do this work. We are connected to programs in Staten Island NY, Orange County California, Jordan , urban and rural MA and now OKC. Which is just so cool!
Why does it work? . . . This weekend kicks off the National Volunteer Week and Global Youth Service Days. Such an important week! You may have noticed that those of us over the age of 18 still have not quite managed to fix the many challenges that our planet faces. In fact some might say . . . we have done a little more damage than good. As part of National Volunteer Week, I advocate for service of any kind that is filled with heart and hard work. We have so many bodies on this planet and so much to do that in some ways I say – "Just do it". Just get out there and get started and make the world a better place.
First Training Supplies
Activity Based Training
However – there are some problems that we just can't seem to fix, no matter how hard we work. Those issues always seem to stem from the things that are most important to us, the pieces of our identity: race, religion, ethnicity, gender, ability and sexual orientation. When it comes to the pieces of our world that are connected to our identity, our fears, our mistrusts and the ways in which we are polarized get in the way. Elbow grease just is not enough. We need to find a different way to serve.
This is precisely how Youth LEAD hopes to help. For us Service has three equally important parts.
The first is Reflection. Who are we? what do we believe? what baggage and what narratives do we bring with us from our lives and the lives of our families? How do these pieces of our identity form us and inform us? This part is really important because unless we know who we are, where we come from and how that supports and challenges the work we do in the world, it is hard for us to move on from here.
The second part is connection. We need the skills to be able to connect with others who hold very different beliefs than us. Whose stories and experiences give us a very different perspective on the world? If we only surround ourselves with people who look like us, think like us and operate like us we never see the whole picture. We are always missing pieces that are essential as we try to repair the world.
The third is Action. While the first two parts are critical, until all our reflecting and connecting translates into action – it will never get us where we need to go. This Action however needs to be intentional. We need to ask deep questions about what is and is not working and think creatively about why and how to fix it. WE need to take all the information learned in parts one and two and draft it into organized, intentional work. Projects that have a clear vision, committee work that honors product and process, meetings that are focused and where all voices are heard and allowed.
It is our belief that if all three of these parts are in place, our service takes on a whole new level of excellence and we can begin to repair the way we communicate with each other and the way we serve the world.
How do we begin to do this? What skills do we need? We have developed what we call Foundation skills. The great thing about these skills is we have seen over and over how using them can transform our relationships and our community. The bad news, they are super hard to put into practice in our daily lives. Those of us who hold them in the fore front of our minds – still struggle. But like any other skill: riding a bike, hitting a baseball, doing a cartwheel, they can be practiced and we can get better.



YLOKC Adult Mentors Training
We have 10 foundation skills. And I would love to share them all with you today but due to time – you'll have to join Youth LEAD OKC for that. I asked the youth in Sharon which four are most important to start with. That by the way is the secret to my success. If I don't know the answer, I ask someone under the age of 18. They gave me these.
1.
Be curious: Seek out people who are different from you and who think differently than you do.

Find out their stories.

Be the person who reaches out to the people that no one else does and listens to their stories.
2.
Be courageous – have the conversation:

When difficulty, uncertainty, and misunderstandings happen, don't walk away but engage in conversation. Especially when it is hard and uncomfortable, participate in the conversation.

Have the conversation with the person whom you should – not with everyone else.

Be the person who uses open communication over back talking, complaining and gossip.
3.
Practice deep listening:

Listen and seek understanding.

Give people a chance to finish talking before you respond and give yourself a chance to finish listening before you respond. Enjoy and soak in people's words, even when they make you uncomfortable or when you disagree.

Be the person who listens, who really hears others.
4
.
Value discomfort: Seek out discomfort.

This is the one I am working on right now – because I really don't like public speaking but we know that being uncomfortable is a clear sign that you and others around you are growing.

Be the person who can move through the discomfort to the other side.
Now, Don't take my word for it. Try it and see if you get a different response. Try it and see if you begin to see the world in a different way. Try it and see if you are able to begin to work with others who were previously very difficult to work with.
As I said in the beginning . . . all great things begin with wonder. I wonder what the world would be like if people began to ask different kinds of questions. I wonder what the world would be like if we did more listening and less debating. I wonder what the world would be like if we replaced judgment with curiosity. I wonder what you all will do to change the world for the better.
From the Desk of Carmen Clay, Youth LEAD OKC Mentor
The Inspiration for YLOKC
Want to know more, contact
clayc@casady.org
, 405-520-1325
Applications for the school year 2014-2015 available soon
Youth Lead OKC Founding Organizations
Teen Initiatives
Casady School YAC/Service-Learning Program
Respect Diversity Foundation
In-Kind Supporters
Mercy School Institute: Buthiana J. Mercy School Principal and A.R. Youth Group Director
Douglas High School: Mr. Tilley, History Teacher
Respect Diversity Foundation: Joanne Korenblit, CEO
CAIR OKC: Adam Soltani, CEO
Interfaith Alliance OKC: Jack Night
Financial Supporters
YMCA Teen Initiatives: Shannon Presti, Director of Teen Initiatives
Casady Service-Learning Program/ YAC; Carmen Clay. Service-Learning Program Director
Super Cao Nguyen: Hai Luong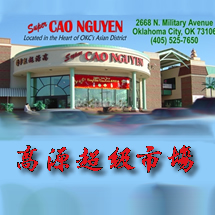 Mr. Bah Loung
Mr. Adam Soltani
2013-2014 First YLOKC Class
Planning Committee*
Casady: Yogaish, Ananya, Carmen (Mentor)
Douglas: Dane, Matt (Mentor)
Interfaith Alliance of OKC: Jack (Mentor), Noel Jacobs (Mentor)
Putnam City West: Iletze
YMCA: Shannon (Mentor - CEO)
YLOKC Class I, School Year 2013-2014
Casady: Sidney (Founding Member), Yogaish*, Ananya*, Seondre, Hunter, Carleigh, Taylor, Natasha, Maggie, Jack B. Jack T. Aubrey, Johnny
Classen: Sophie
Douglas: Dane* (Founding Member)
Edmond Santa Fe: Sirenee (Founding Member), Akiel, Ali
Edmond North: Crista
Heritage Hall: Sam (Founding Member), Demi, Hannah
Mercy School Institute: Amira, Rami, Buthiana (Mentor), A.R.(Mentor)
Home School: Sereen
Putnam City West: Iletze*
Westmore: Deaires, Raven
Teen Visitors of YLOKC meetings
Trevor, Anika, Lina