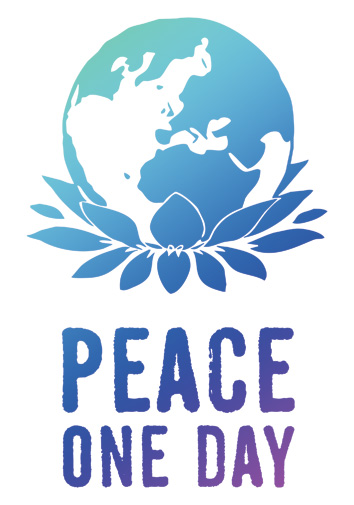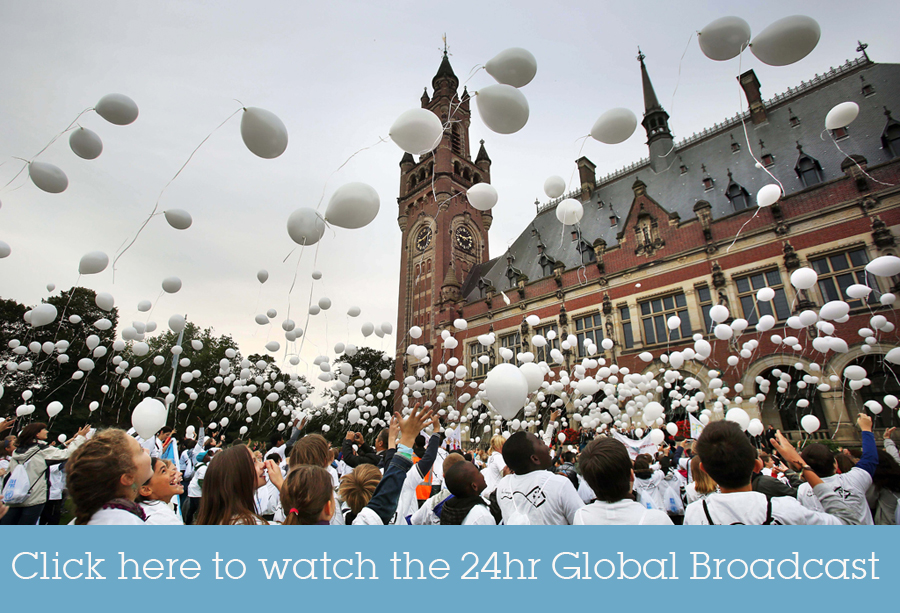 Today is Peace Day! I wanted to send you this message to say thank you for all your hard work over the last few months, and for being a part of today's inspiring celebration of peace: Peace Day 2013.
Without you none of this would have been possible. Today, the message of Peace Day is set to reach 600 million people across the globe. That's an incredible achievement, and it's all down to your effort and dedication.
Let's enjoy today and make this celebration of peace the biggest the world has known by inviting all your friends, your neighbours, your families and your networks of supporters to join us in marking today as the day of global peace and reconciliation. Watch the incredible
24-hour Global Broadcast
via YouTube along with millions of others. To find out what's on and when, check out our
24 Hour TV Guide
.
Who are you making peace with today? Whoever it is that you're reconciling yourself with, and wherever you are in the world, thank you for joining us in making today, Peace Day, an historic day; here's to you all, and here's to peace!

Jeremy Gilley
Founder, Peace One Day
Mission #11 :

09.21.13
Good Morning Agents!
You now know how powerful you are and that inside of you is the antidote to all things negative. Recognize that you don't need missions to carry out the work of spreading kindness, patience, empathy, and compassion. You know what to do. You always have.
Reflect on what you've done over the past 10 days. See if you find a nugget of truth in the idea that EVERY act of kindness and compassion you performed increased the amount of antidote that was already inside of you. As such, consider EVERY kind and compassionate thing you do in your life as increasing the amount of this antidote that exists in the world.
Think about this antidote. Put a word on it. Define it for yourself.
What word did you choose?
Write it down. Post it on your Facebook page and share it with others. Tweet it with the hashtag #SAoC. Write it on sticky notes and post them around town. Make yourself a T-shirt with nothing but that word on it.
Choose an action today that supports what your word means to you.
Do the same thing
tomorrow
, and the day after that, and the day after that…
Spread the word.
Thank you, agents.
Thank you, my friends.
Casady Middle Division
http://recipeaceday.org/
How to make Pinwheels for Peace
https://mail-attachment.googleusercontent.com/attachment/u/0/?ui=2&ik=f3688190af&view=att&th=1412ee74de647895&attid=0.1.1&disp=inline&safe=1&zw&saduie=AG9B_P-PkKLZxlcGYTMe39BmnaEI&sadet=1379514462083&sads=y1jidmMudyDovdIZNbItkMn9-Wk
SATURDAY: 9:00-3:00 KIDS CARNIVAL. Set-up and tear down included. Sindey is the chair of this project. Expected attendance: Sidney, Natasha, Ananya, Mrs. Clay, YLOKC-Mercy Institute teens - mentors, Shannon (10:30 am)
PEACE ONE DAY GLOBAL CELEBRATION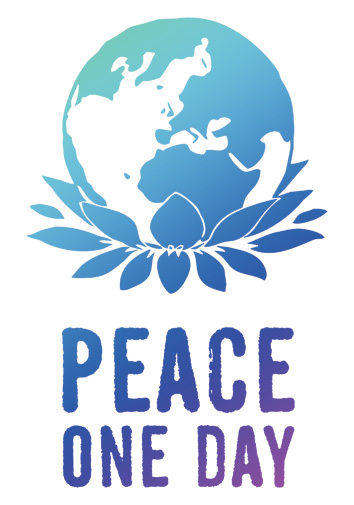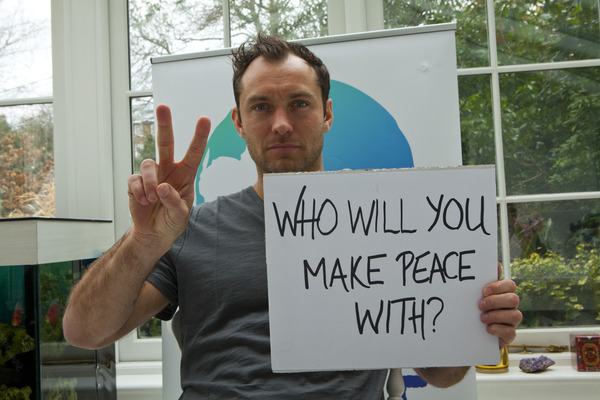 Dear Cyclones
This Saturday

, from

4am
(Central European Standard Time)
we will present a
24-Hour Global Broadcast
on YouTube, including amazing live content from around the world to raise awareness of, and drive action on, the day. We want you and all those you know to be with us for this groundbreaking broadcast, and that's why we would love for you to host the
PeaceCode
on your digital platforms, enabling you to present this unmissable content to your online community. It's really, really simple and quick to embed the PeaceCode on your website, blog or Facebook page.
Click here for easy-to-follow instructions
on how to get it.

We also now have a comprehensive TV Guide to the day's festivities. Check out the Guide to find out exactly when all the different parts of the 24-Hour Global Broadcast are taking place.

We want to help you drive people to where you will be hosting this historic transmission. So wherever it is – your website, blog or Facebook page – here are a series of new films we recorded with Jude Law yesterday that you can share to promote your page on Peace Day. We hope they help!

Here's how else you can be a key part of the effort to spread the message of Peace Day:
Watch the 24-Hour Global Broadcast – at any point on

21 September
Get involved in our new online Thunderclap campaign
Mark the Day and tell us what you're doing
Thanks so much for your continued support –
Jeremy Gilley
Founder, Peace One Day
CASADY'S CELEBRATION OF IDP: 9/20/2013
7:00-7:45 AM:
Planting and blessing of Service-Learning Program and MD pinwheels by Father Blizzard. Silent Peace Walk around the lake. In case of rain, pinwheels will be blessed at Student Center.
9:30 AM:
MD Chapel
. Freeze Frame Peace Activity by Mr. Crofton
10:30 AM:
PD Chapel
. Pinwheel Walk and Blessing by Father Blizzard. In case of rain, pinwheels will be blessed at the PD library.
12:00 PM:
UD Chapel
. Peace Imagery Exercise by Mr. Crofton
2:30 PM:
LD Chapel
. Planting and Blessing of Pinwheels. Words of Peace Melody by Mr. Crofton. Peace Song by LD students led by Mrs. Rice
3:00 - 8:00
Pick-up and replanting of pinwheels at OCU's Chapel. Volunteering at OCU's International Day of Peace Celebration 2013