CASADY SCHOOL PEACE DAY CELEBRATIONS @ CHAPEL 9/20/2013
7:00-7:45 AM:
Planting and blessing of Service-Learning Program and MD pinwheels by Father Blizzard. Silent Peace Walk around the lake. In case of rain, pinwheels will be blessed at Student Center.
9:30 AM:
MD Chapel
. Freeze Frame Peace Activity by Mr. Crofton
10:30 AM:
PD Chapel
. Pinwheel Walk and Blessing by Father Blizzard. In case of rain, pinwheels will be blessed at the PD library.
12:00 PM:
UD Chapel
. Peace Imagery Exercise by Mr. Crofton
2:30 PM:
LD Chapel
. Planting and Blessing of Pinwheels. Words of Peace Melody by Mr. Crofton. Peace Song by LD students led by Mrs. Rice
3:00 - 8:00
Pick-up and replanting of pinwheels at OCU's Chapel. Volunteering at OCU's International Day of Peace Celebration 2013
3:30 PM
Pinwheel Planting
4:00 PM
Drumming Circle
5:00 PM
Multicultural Performances
6:30 PM
Dinner at OCU's Cafeteria $5.00 per person
7:00 PM
Pinwheel pick-up and planting at OKC Memorial Museum and Boys and Girls Club, weather provided
How to make Pinwheels for Peace
https://mail-attachment.googleusercontent.com/attachment/u/0/?ui=2&ik=f3688190af&view=att&th=1412ee74de647895&attid=0.1.1&disp=inline&safe=1&zw&saduie=AG9B_P-PkKLZxlcGYTMe39BmnaEI&sadet=1379514462083&sads=y1jidmMudyDovdIZNbItkMn9-Wk
WEEKEND SERVICE-LEARNING EXPERIENCES:
OCU IDP FESTIVAL:
3:00 - 6:00. Transport pinwheels to OCU. Manpower booth to give away 100 Six Billion Paths to peace t-shirts XL only and other information about service-learning projects from the Oklahoma National Memorial and Museum and the Shinnyo-en Foundation. Expected volunteers: Natasha, Maggie, Mrs. Clay
SATURDAY: 9:00-3:00 KIDS CARNIVAL. Set-up and tear down included. Sindey is the chair of this project. Expected attendance: Sidney, Natasha, Mrs. Clay, YLOKC teens and mentors
SUNDAY, 1:00 INTERFAITH YOUTH TOUR, Reflection by Casady YAC/Youth LEAD OKCasady Chair, Sidney Jones'15.
G. PEACE ONE DAY GLOBAL CELEBRATION 2012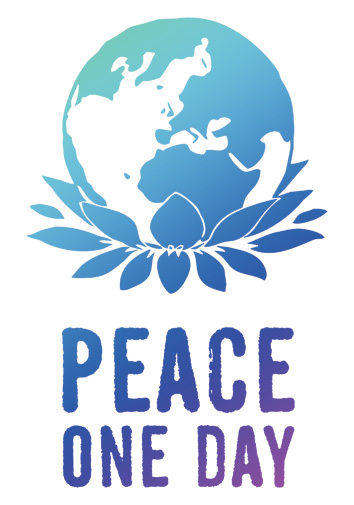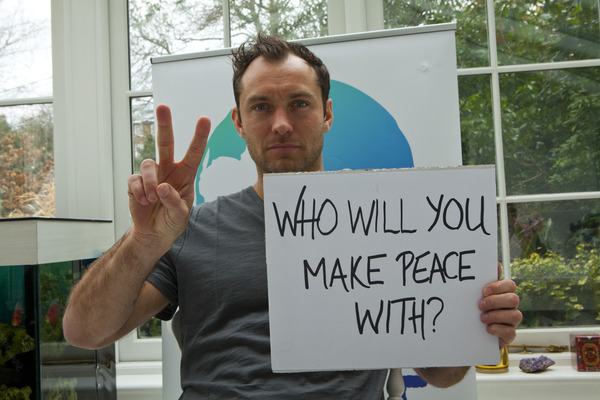 Dear Cyclones

We've entered the final few days before

21 September

and we want to make sure that you and your friends don't miss out on the biggest Peace Day yet!
This Saturday

, from

4am
(Central European Standard Time)
we will present a
24-Hour Global Broadcast
on YouTube, including amazing live content from around the world to raise awareness of, and drive action on, the day. We want you and all those you know to be with us for this groundbreaking broadcast, and that's why we would love for you to host the
PeaceCode
on your digital platforms, enabling you to present this unmissable content to your online community. It's really, really simple and quick to embed the PeaceCode on your website, blog or Facebook page.
Click here for easy-to-follow instructions
on how to get it.

We also now have a comprehensive TV Guide to the day's festivities. Check out the Guide to find out exactly when all the different parts of the 24-Hour Global Broadcast are taking place.

We want to help you drive people to where you will be hosting this historic transmission. So wherever it is – your website, blog or Facebook page – here are a series of new films we recorded with Jude Law yesterday that you can share to promote your page on Peace Day. We hope they help!

Here's how else you can be a key part of the effort to spread the message of Peace Day:
Watch the 24-Hour Global Broadcast – at any point on

21 September
Get involved in our new online Thunderclap campaign
Mark the Day and tell us what you're doing
Thanks so much for your continued support – your help really will make a big difference to people's lives in 3 days' time!

In peace

Jeremy
Jeremy Gilley
Founder, Peace One Day
SECRET AGENT OF COMPASSION
Mission #10 :

09.20.13
Good Morning Agents!
A breakthrough was recently made in elevating positive feelings in people. Activating the obicularis occuli muscle around the eyes and the obicularis iris muscle under the mouth is all that is needed. In layman's terms, agents, these muscles are activated when a person genuinely smiles.
Your mission today, should you choose to accept it, is to find activities that generate several genuine smiles and share them in the company of others. Successful completion of this mission involves you completing at least one act of engagement that generates such a smile. Some ideas:
* Telling a tasteful and funny joke.
* Watching a funny TV show, movie or online video with friends.
* Spending time playing with children who make you giggle.
* Surprising someone with a funny photo.
* Sending someone an email with a story that will make them smile.
* Genuinely smiling at five strangers in the street.
Extend this mission so that in your interactions with everyone today, you smile. Cultivate a warm smile and pay special attention to how your smile affects your mood. Note when you find it difficult to smile. Consider how smiling may have changed the responses you received from others.
As always, should your actions or those of any of the International Kindness Team be exposed, it will increase the positive ripple effect of creating more kindness in the world. Thus, if time avails, we at IKT HQ implore you to report your activities on the
Compassion Map.